Few movie characters from the '90s made as much of a cultural impact as Cher Horowitz from Clueless. "As IF" there could be someone more memorable than her! From her computerized outfit selector to her extremely quotable lines, Alicia Silverstone really gave '90s babies a fashion and lifestyle icon to last through generations. In addition to her flashy wardrobe, something that everyone always remembers about Cher was her gigantic, glamorous bedroom. The pillars on her canopy bed were as thick as an elephant's trunk, and who can forget making over Sky in the reflection of her ornate gold mirror? The grandeur of her room fit in perfectly with the 90's but we are eager for a 2020 Cher Horowitz update.
Below, check out a few different pieces you can invest in to recreate — and update — Cher's bedroom from Clueless.
No one can forget Cher camping out on her massive canopy bed to flip through magazines. While the finding a bed like hers might be extremely difficult (pieces like that are pretty rare nowadays), you can look for a more minimal substitute. This canopy bed has a bit of a farmhouse feel to it, but can certainly be dressed up with more accessories and other pieces surrounding it.
Looking for a more modern version of Cher's poster bed? This glam brass bed has all of the Cher vibes that we love. It is sophisticated, girly and adds a wow statement to any space. Made out of a sturdy metal this bed is sure to be the centerpiece of your glam room.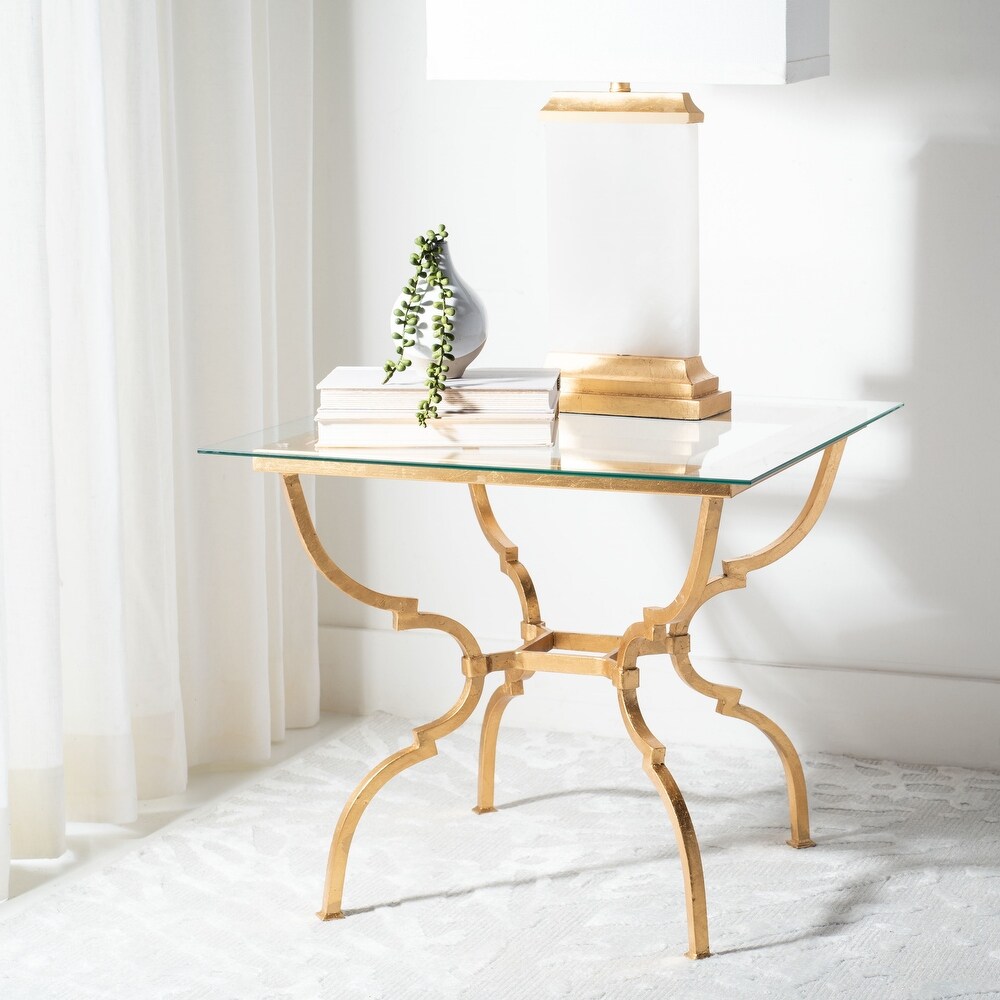 You'll need some pieces that mix romantic and deco influences — especially those accented in gold — and this side table totally fits the bill. You can use this as a minimal nightstand or next to your chaise lounge. It's a versatile table that will definitely stand out in your room.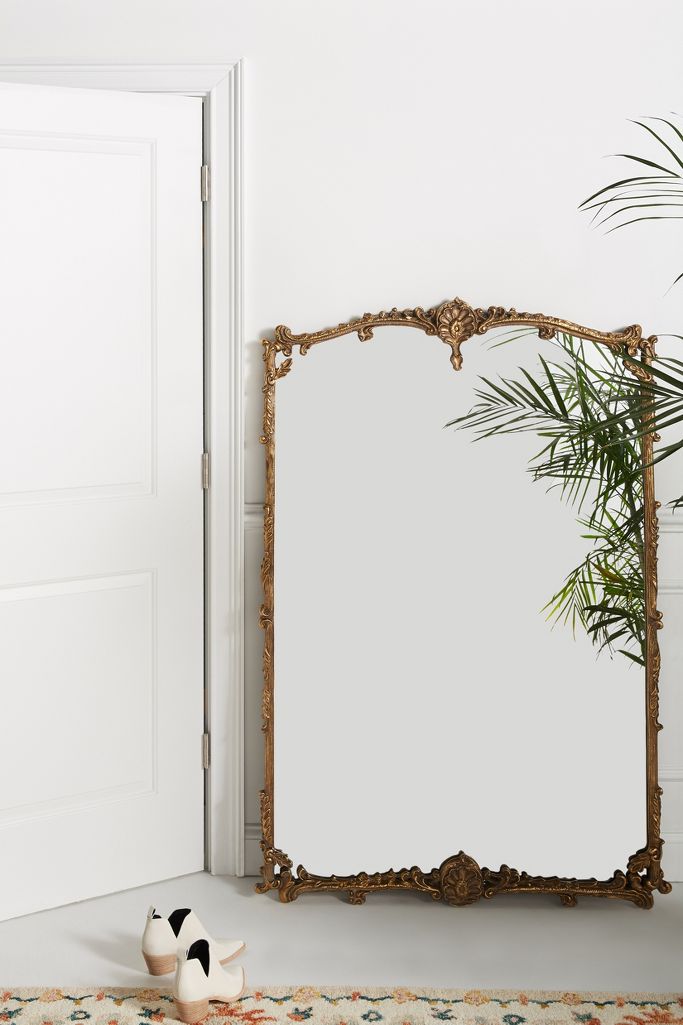 Cher's decor style is pretty romantic and ornate, as displayed by the full-length mirror in her room. While hers was probably a vintage find, Anthropologie offers a similar one. In comparison, this mirror is a bit more minimal, making it a bit more versatile. We love how intricate the details are, while the silhouette is thin so it doesn't take up too much visual space.
If your shoe collection is comparable to Cher's, you're going to need some series storage options. Cher's room has built-in shelving around the space, but not everyone has that luxury (especially if you're renting). Instead, opt for mountable shelving that can easily be dressed up. This modular option from Ikea offers so much room for shoe and bag storage, perfect for a fashionista like Cher. Plus, since it's so simple, you can easily dress it up by throwing some Cher ornaments on it — feathers, beads, jewels, whatever your heart desires!
Cher is for sure known for her fabulous closet. We love the idea of using your wardbrobe as a decorative accent in the room. Go monochromatic or color categorize your clothing for an organized addition to your bedroom. This Ikea piece has plenty of hanging organization and additional room for foldable items at the bottom. Paired with the shoe system- it is the perfect closet system for any master retreat.
If your wardrobe is half the size of Cher's, then you'll need storage everywhere. West Elm's Modernist dresser will add a great feminine touch to your room. Its' clean and modern pulls are a great subtle detail to help tie it into the rest of the room. Plus, the use of mixed materials makes this piece a high-fashion selection.
To embrace Cher's flamboyant style, you should invest in pieces that have a ton of flair. This velvet chaise lounge certainly isn't lacking any of it. The scalloped tufting and shiny gold hardware make this a standout piece for you lay on whenever you're having a signature Cher meltdown.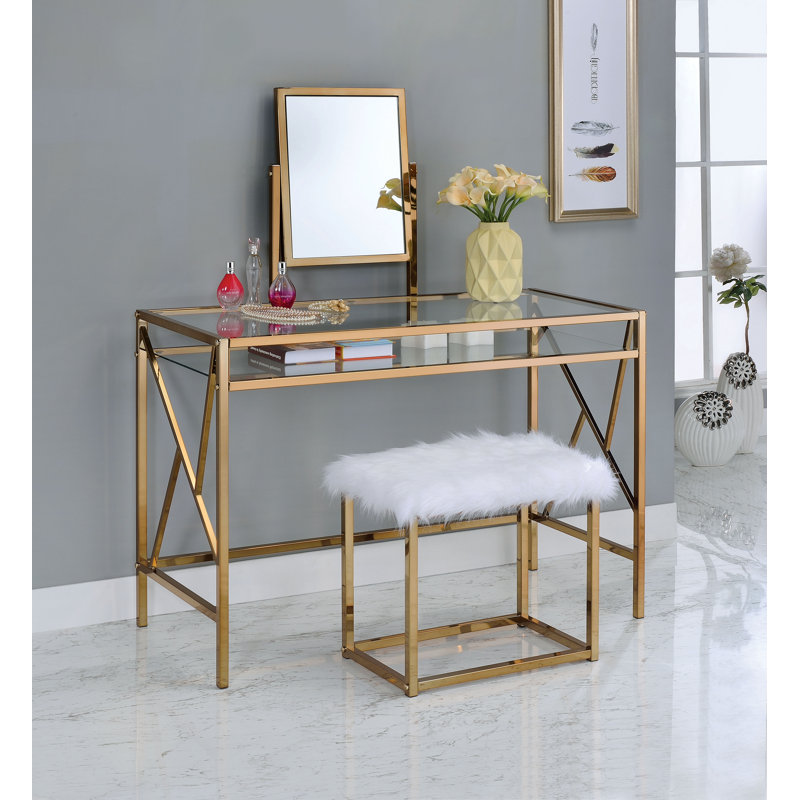 Cher's room was pulled together with a regal touch and no regal room is complete without a statement vanity. This brass and faux fur option from Wayfair catches the modern glam elegance that Cher would surely embrace in 2020. Clean, simple and ultra feminine, this vanity is the perfect place to get ready for a shopping trip with the girls.
Is any high-style space complete without a stunning light fixture? This Monique Lluillier light fixture from Pottery Barn is the definition of class and elegance. The feminine floral like design surely would've had a home in Cher's bedroom. It'll provide a soft glow to your bedroom, perfect for girls nights.
Glam touches are key to nailing Cher's beautiful bedroom space. The pink, gray and gold Reflections rug from West Elm adds a modern but feminine touch to the room. It comes in a variety of sizes, making it easy to add into any space. The gold tones of the rug will compliment the bed side tables and bed frame to pull together the modern feminine room of your dreams.
If you like these glam bedroom decor ideas and want to bring them to life in your home, or design your own perfect living space, start a project on Spacejoy. You will receive unlimited access to an expert design team who can translate your vision and guide you to your perfect room design. Our unique technology allows you to view your room in 3D and interact with your design. Move and swap the products with a touch of a finger to see the unlimited possibilities. Our team will also curate a shopping list for you with handpicked products to suit your budget and your style that you can shop right away on our platform. Your dream home is now one click away. Click here for pricing plans.