Our designers love tackling your most pressing questions and design dilemmas. We've been hard at work polling our followers and readers (check us out on instagram) to bring you this new weekly series of Design Challenges Solved. This week, we're giving you our favorite advice on how to style a coffee table. 
The coffee table is often the centerpiece of our living room. But it can be easy to get carried away with stacks of books, designer candles, and towering floral arrangements. While this might look fabulous on an Instagram post, it can resemble more of a mashup in real life. Especially when you pair it with your magazines, remotes, and other random objects that come with everyday living. So how do we strike a balance between stylish and manageable? 
Here's how our designers style their coffee tables and some of our favorite picks right now.
Step 1: Choose Your Foundation
It can be more challenging to style your coffee table without the right guidance. The easiest way is to choose a foundation. We love starting with a coffee table tray, either a round or rectangle tray that can help us organize our decorative accents and functional pieces better. Besides, a tray is also a functional item that you can quickly move out of the table whenever you want additional space on your coffee table. 
Marble and Brass Vanity Tray from Pottery Barn: While this might be intended for your vanity, it's also a perfect size for a small coffee table. Perfect for modern style homes or a more minimalistic decor.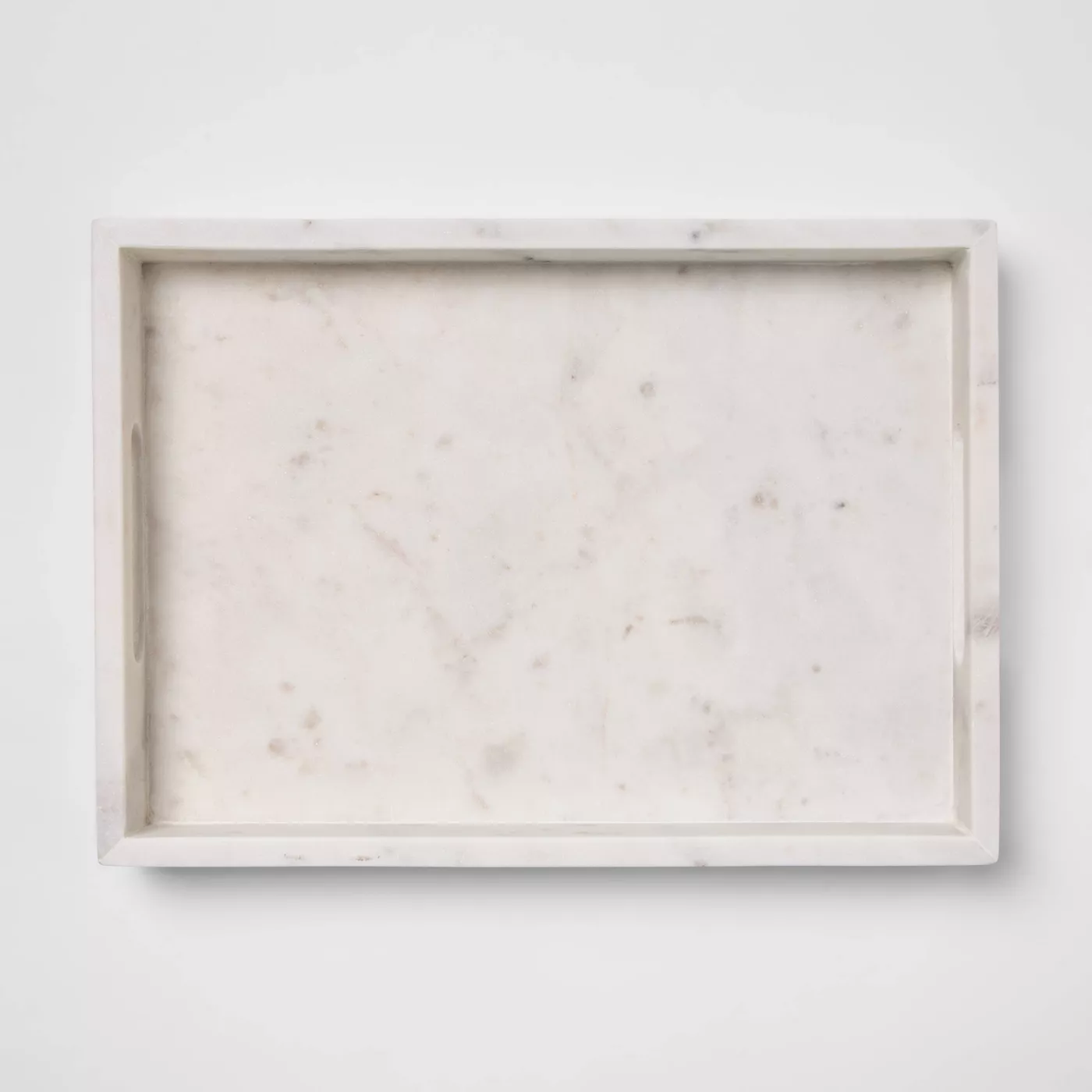 Decorative Marble Rectangle Tray from Target: Bring a modern touch to your home decor with this marble tray that gives you plenty of space to add books, flowers, coasters, and more. 
Classic Porcelain Rectangular Tray: If you're one to be throwing parties all the time, then this rectangular tray is a two-for-one. Not only can you use it to showcase appetizers and other foods. But, you can also use it to decorate your coffee table with candles and other decorative elements.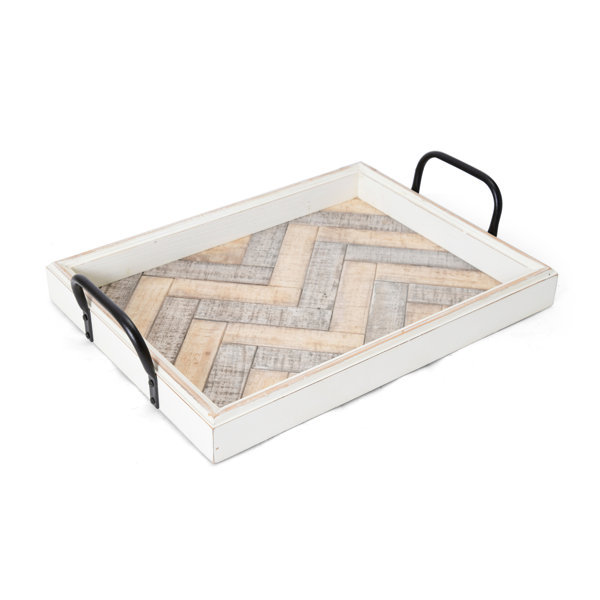 Union Rustic Patrina Wood Accent Tray from Wayfair: For those with a more rustic or farmhouse style home decor, you can opt for wood frame trays that look like your traditional breakfast-in-bed tray but work wonderfully as coffee table trays that can help you compartmentalize your accessories better.   
Step 2: Create a Grouping with Things You Love
The next step is to add some depth to your coffee table decor. For this, we'll be adding some small groups of things you love. Usually, these are designer candles, small decorative accents, books, and other objects you love. Ideally, these would be small enough to fit inside the tray you chose in the first step. Don't restrict yourself to the coffee table tray. You can still place items outside of your tray and create the right balance.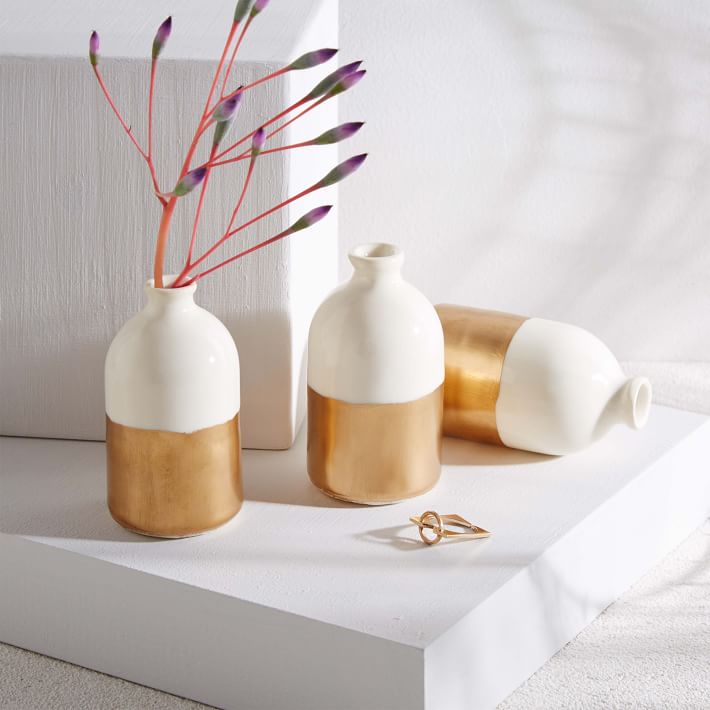 Honeycomb Studio Bud Vases from West Elm: Choose whether you want these to be used as decorative accents or use them as bases to hold seasonal floral cuts or fresh flowers for an extra touch color. 
Bronze Links Object from Pottery Barn: No coffee table is completed without a decorative piece like this one. Perfect to go inside the tray, usually next to the vases or over the books.
Chic Coffee Table Decor from Fountain: If choosing different pieces seems too overwhelming, maybe a set of decorative items is the way to go.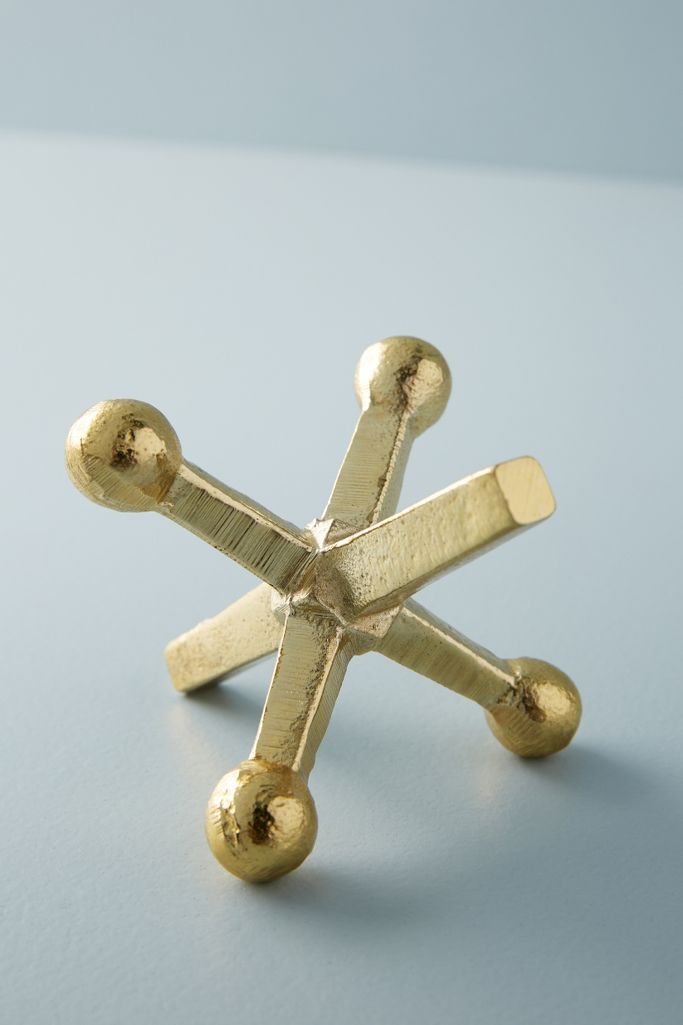 Jack Decorative Object from Anthropologie: You've probably seen this classic decorative object shown at some coffee table design in magazines and other blogs. That's because this little object adds height, texture, and complexity to your coffee table almost instantly, and it's a piece that works well with so many decorative styles.
Step 3: Add Height with a Sculptural Piece
A coffee table can look relatively flat without the right accessories. One of the rules for styling a coffee table is to add some height. Usually, it's best done with a sculptural piece. When choosing your piece that will add height, you must consider its position on the coffee table.
You also want to think about how you use your living room. If you usually watch television, you want to make sure your sculptural piece doesn't interrupt your view. On the contrary, if you plan on doing more entertaining than watching TV, then you'll have more room for height. 
River Rock + Metal Sculpture from West Elm: For a modern and minimalistic touch that will add plenty of height and some texture to your coffee table, this is your best choice.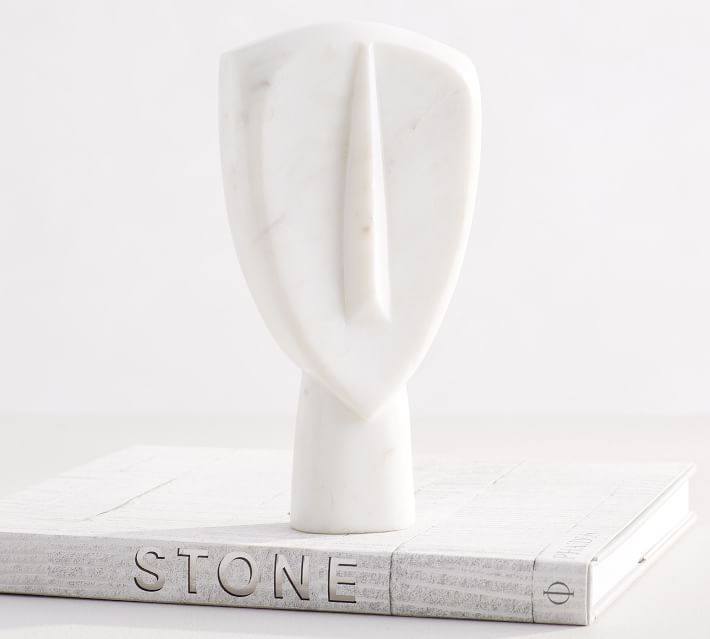 Marble Face Decorative Object from Pottery Barn: This is by far one of our favorite pieces to decorate a coffee table. It adds the perfect height and doesn't add too much bulk to the table. We love it as a book topper, for example.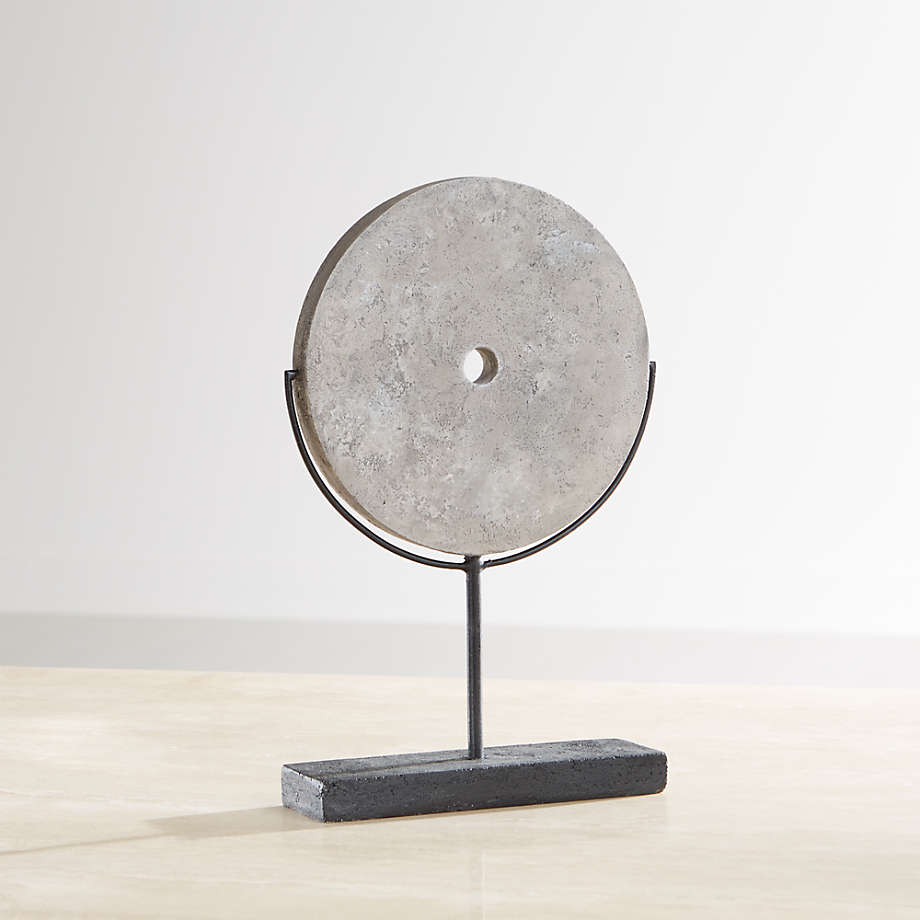 Grey Volcanic Ash Disc Sculpture from Crate and Barrel: While a bit contemporary and modern, this sculpture can add some spice and drama to your coffee table decor and create some contrast in styles like boho eclectic.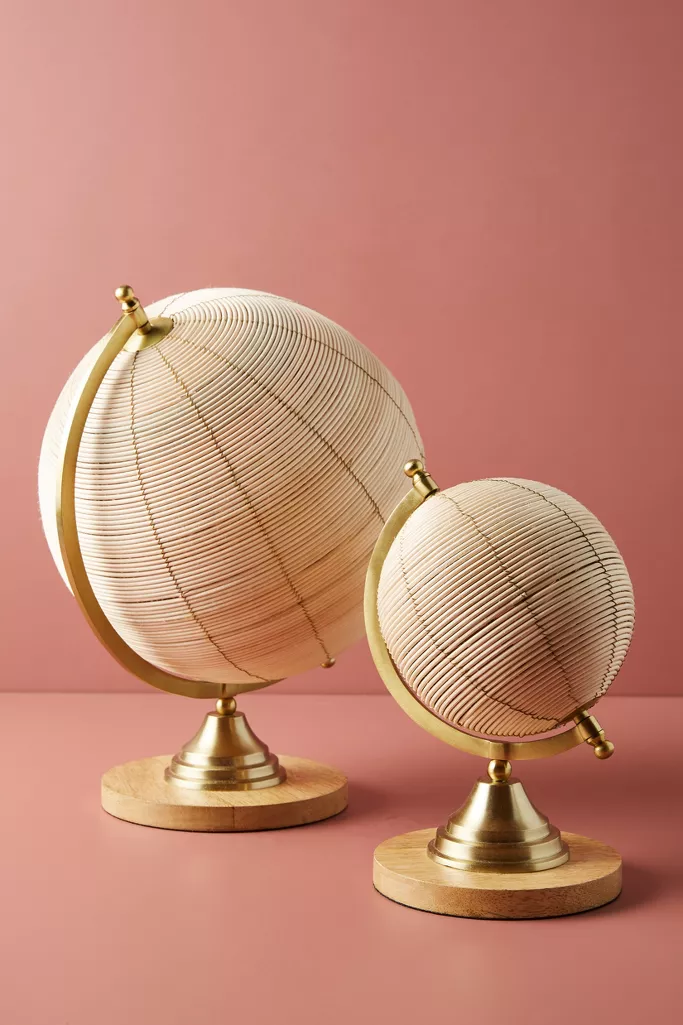 Rattan Globe Decorative Object from Anthropologie: If you have the luxury to have a large coffee table, then your height piece can be something more spacious, like these decorative globe sculptures. We love them over a dark wood table for a traditional and classic living room, or even over a washed-over coffee table on a modern coastal home.  
Step 4: Make It Functional 
Last but not least, your coffee table still needs to be a functional area. You should leave some space to add things like coasters, magazine organizers, remote control holders, and so forth. Think about incorporating other smaller trays or baskets that can help you keep everything organized. Remember, the functionality should prevail over decor. Small functional items can help you maintain the space, tidy up, and add more depth to the coffee table's styling and layers.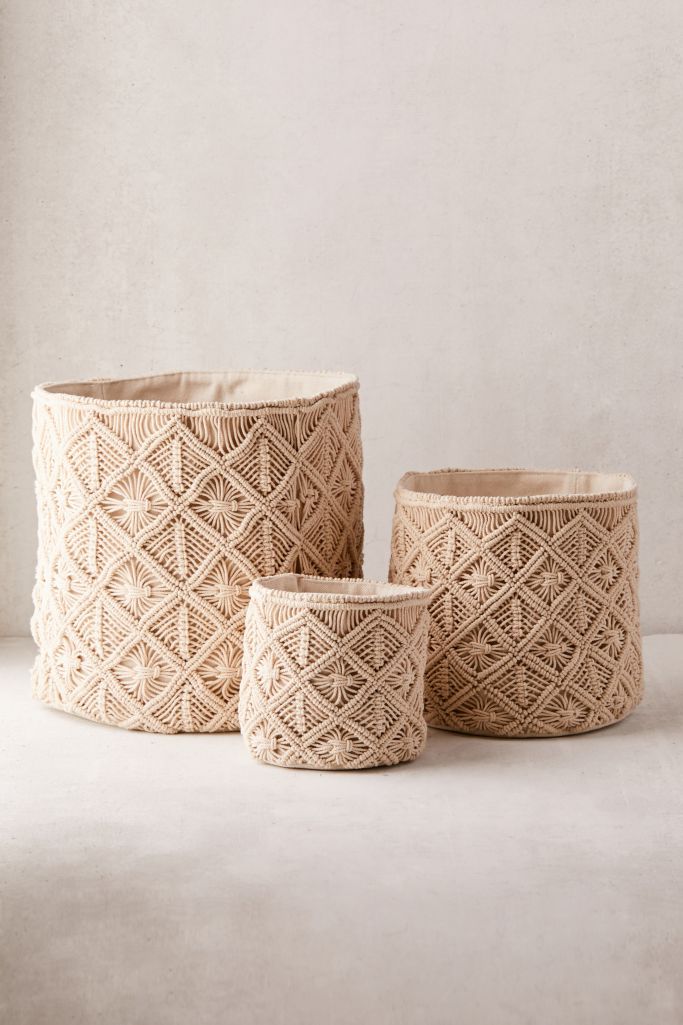 Macrame Catch-All Baskets from Urban Outfitters: These little baskets are the ultimate pieces to have over your coffee table, especially if you have additional space underneath the top to store away magazines, other books, remote controls, kid's toys, or what have you.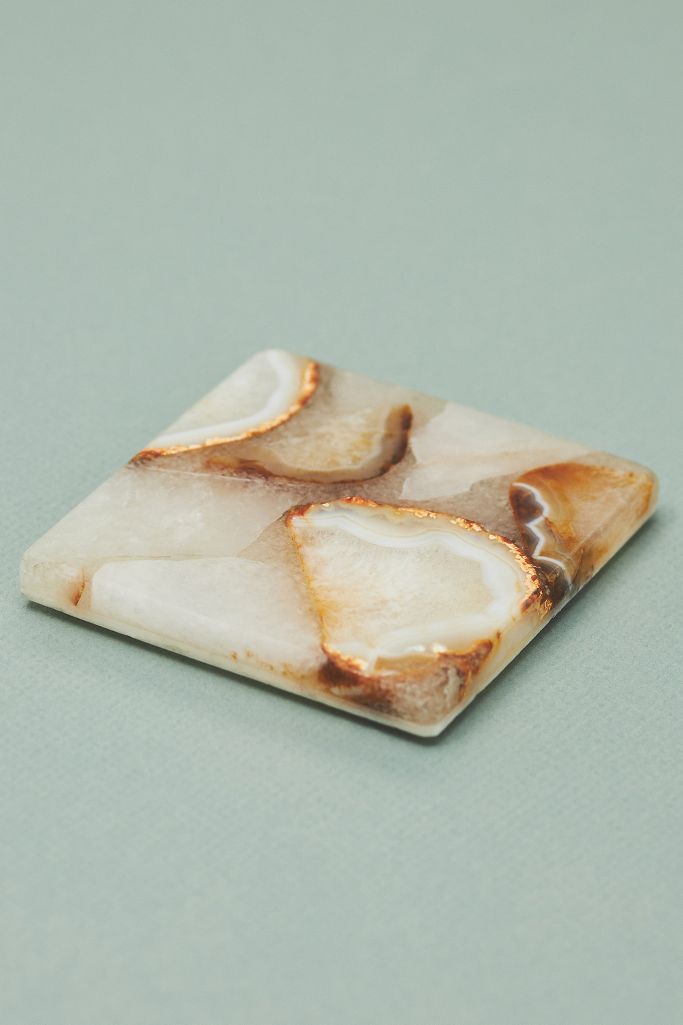 Morgan Agate Coasters from Anthropologie: By themselves, these coasters will add a touch of glimmery to your coffee table design. But, whenever you have guests or are enjoying the occasional sip by the couch, you'll also have what you need to keep your coffee table safe from glass stains.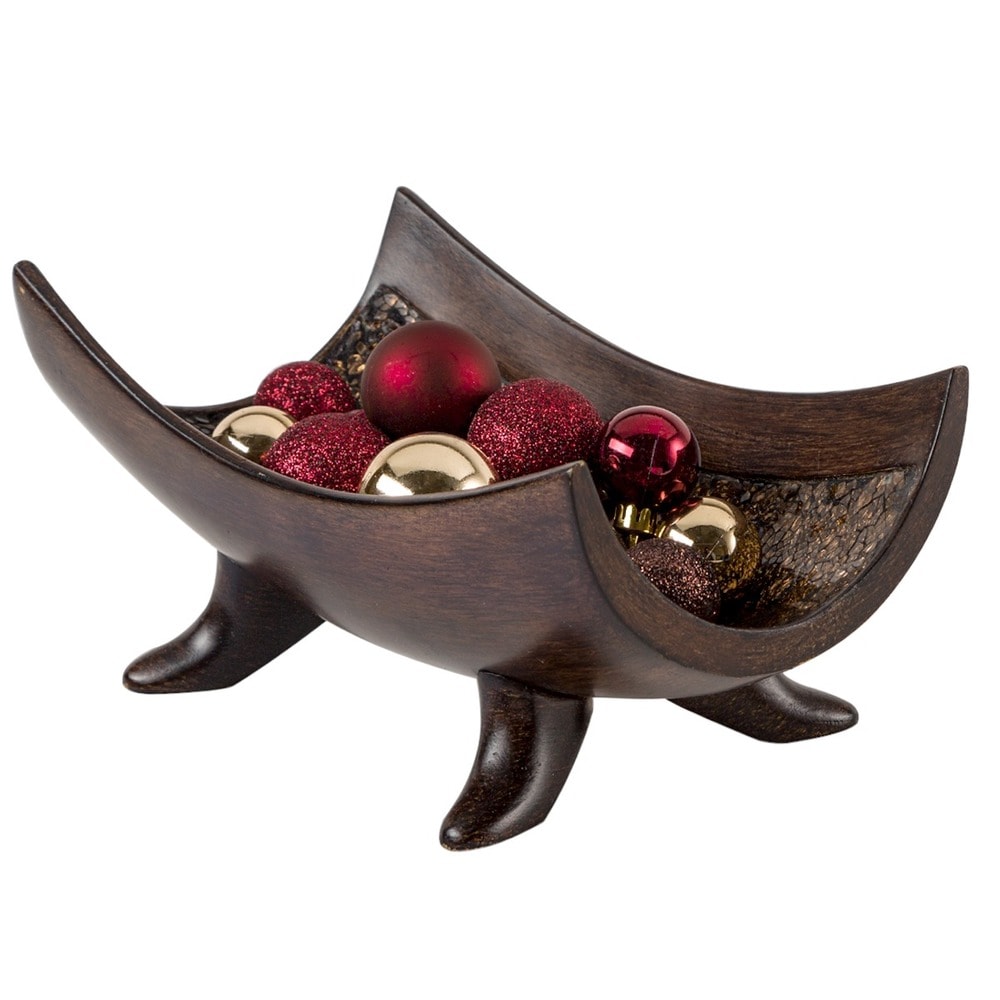 Schonwerk Walnut Decorative Bowl from Overstock: Another fantastic way to keep everything tidy up is by incorporating a bowl into your coffee table structure. They're lovely to hold seasonal items like ornaments or fresh cut flowers. Besides, they're great to hold your decorative objects or to keep magazines and books organized. 
Twist Weave Baskets from West Elm: When styling your coffee table, you also want to think about the space underneath. If you have a two-tier coffee table, having some baskets underneath can help you keep the area organized. 
Let's Start Designing
Styling your coffee table can be an easy endeavor, but it's also so easy to get lost. Let's start a project so you can work with one of our online interior designers. We'll look at your space and consider your design preferences and budget to help you decorate your coffee table like a professional. One item at a time, we can help you find the absolute perfect pieces of the puzzle to create a coffee table set that's worth it for a magazine feature.