Making your tiny dorm room space your own can be quite the challenge. But, so many things can make this new space feel like home. With a few design tricks under your sleeve, you can hack your dorm room to make it look stylish, modern, and looking less like a tiny college dorm. Studio-apartment dwellers, take note because these tips also apply to small homes and apartments.
Invest in Bedding
Most of the time, you don't have much room or space to play around. So, invest in bedding because most likely, it will become the focal point of your room. Add a decorative headboard that also adds a statement. Avoid the classic thin, college dorm sheets. Instead, use this opportunity to invest in a luxurious bedding duvet that feels soft, luscious, and stylish. You can also add throw pillows or a luscious throw blanket to add texture and make the dorm look more put together.
Consider this Tufted Dot Duvet Cover from Urban Outfitters ($89) for a luxurious look that's comfortable, soft, and perfect for turning your bed into the center of attention fo your dorm room.
Make sure you're framing the bed with a statement-piece, we adore this Tech Smart Avalon Headboard from Urban Outfitters ($269) that also comes with two power outlets and USB ports to help you stay connected.
Dress Up the Floor
There's no doubt most college dorm floors are anything but flattering. There are so many rugs that can help hide those dorm floors and dress up the room. Even if you're upgrading your small bedroom back home, adding an area rug will help frame the space and add a bit of texture to the room.
We love the texture and subtle pattern of the Faye Rug from West Elm ($400), perfect for adding structure and helping arrange the furniture more comfortable.
Don't Forget Your Windows
Most people forget to dress up their windows. A simple curtain can make a huge difference in how the room looks. Whether you choose blinds or fabric curtains, they're an excellent way to elevate the room and give you privacy at the same time. Take, for example, the Echo Print Curtains from West Elm ($70) for a subtle gold accent that allows you to pass some light and make the room feel brighter overall.
Invest in Functional Furniture
The most important thing about your dorm room is the furniture. Make sure you get flexible furnishings that can do double duty. Think about ottomans with hidden storage that can also double as extra seating space. If space is limited., consider adding additional shelves on the walls to use vertical space. Or, perhaps, you might need a foldable desk that gives you extra space when it's not in use.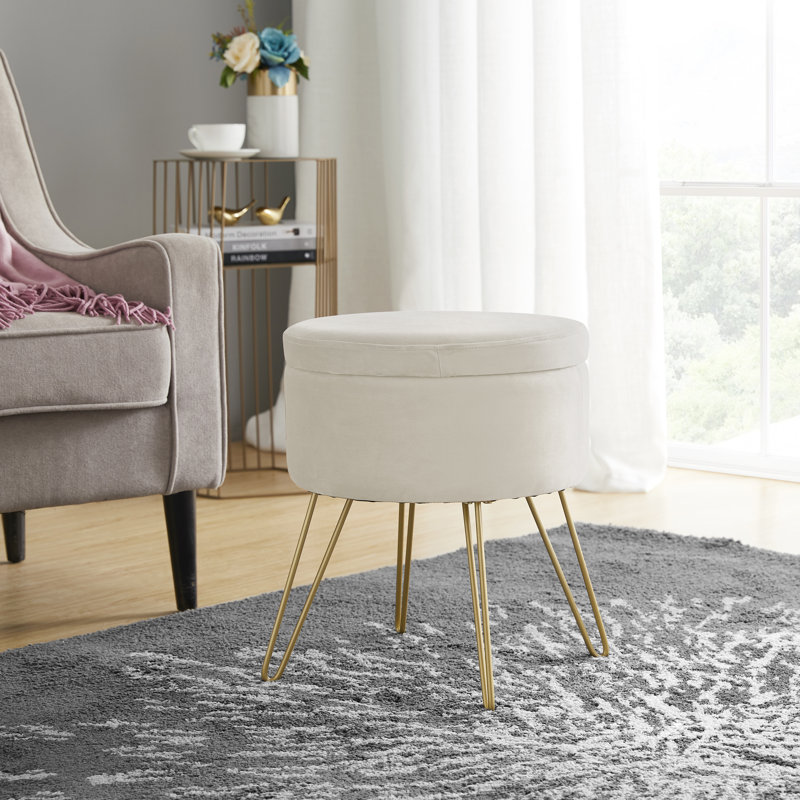 When it comes to functional furniture, nothing compares to the Elrosa Velvet Storage Ottoman from AllModern ($78). Keep books, throw blankets, and more in the built-in storage. Use it as a traditional ottoman, it doubles as additional seating space, or add a tray on top to turn it into a side table if needed.
Be Smart About Details with Removable Wallpaper
If you're going away for school, then make sure you invest in some removable wallpaper to ultimately make the dorm room yours. Nowadays, you can find millions of styles in a hundred different patterns and colors. The best part is that once the semester is over, you can simply peel them off and say goodbye to your dorm.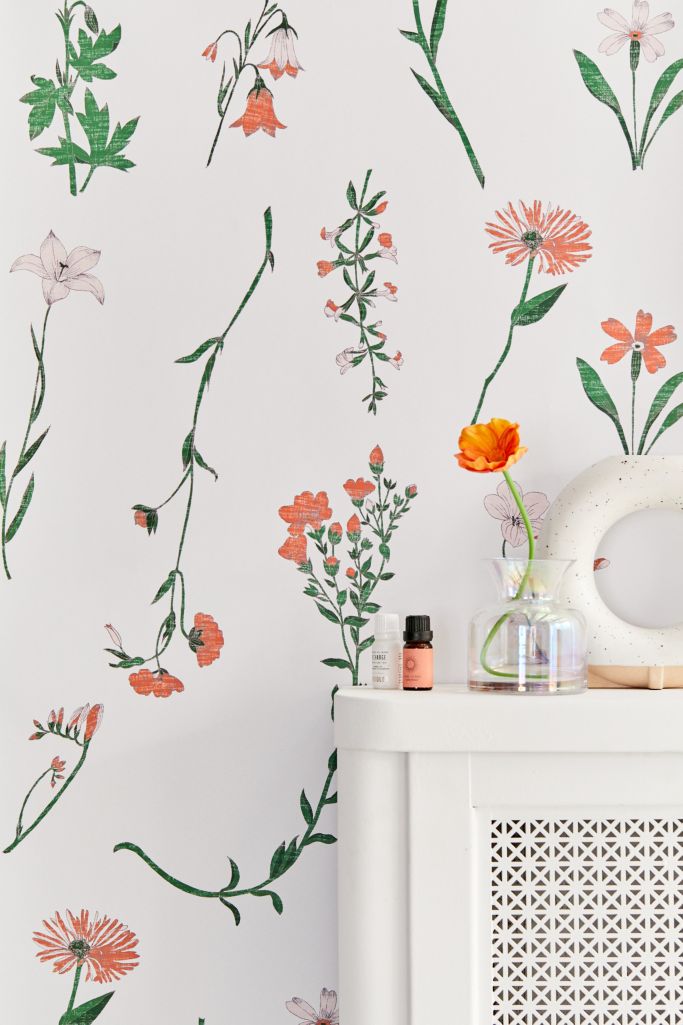 How fabulous is the Georgina Floral Removable Wallpaper from Urban Outfitters ($49)? Perfect for a subtle touch of color and a lot of personality.
Upgrade Your Lighting
Finally, the last design hack to improve your dorm room is to get rid of those fluorescent form fixtures. Get a couple of floor or desk lamps to add warmth and a bit of style to your door room. Plus, once the semester is done and you're ready to come back home, you can bring them with you.
Make a statement and add extra glam to your dorm room with this Teardrop Table Lamp from Pottery Barn Teens ($179). Perfect to set it by your nightstand or your desk for a modern glam look.
Let's Dream Together
If you're ready to start working on the perfect dorm room, start a project today. Work with our online interior designers to design the ideal dorm room using your budget, style, and ideas. We'll make sure to come up with a tiny space perfect for you that sparks tons of joy.