It's the most wonderful time of the year! With the holidays just around the corner, many of us are starting to dust off last year's decorations and think about how we can elevate our decor this year. An easy way to upgrade your decorations for the festivities this year is to focus on your tablescape. 
Yes, those center arrangements that make your dining room table look like if it just stepped out of a magazine. 
But, here at Spacejoy, we know how challenging and intimidating this can be, especially when you're hosting friends and family members. So, this year we're super excited to introduce our new Delight Package, so our little elves (aka our online interior designers) can help you create a masterpiece that will leave everyone shocked and a little bit green with envy. 
Choose Our New Package
First things first, you have to choose our new mini Delight Package that starts at only $49. With this package, you'll receive:
1 Design concept with three rendered viewpoints so you can get an idea of how your tablescape will look like in real-life.

2 Design revisions, we want to make sure this is precisely what you want.

The opportunity to work 1:1 with an expert online interior design consultant.

Beautiful ultra-real 3D renders of your actual table with the added decorations. 

A beautiful, customizable shopping list, so you don't even have to leave your house to make this happen. 
Let Us Know More About You with Our Quiz
The greatest thing about our online interior design services is that everything happens from the comfort of your home. There's no need to meet in-person with anyone. Our online interior decorators are always available to discuss your project. So, once you've chosen the new Delight Package, our website will take you to an online quiz. 
The quiz is an opportunity for our online interior designers to get to know you better and understand a bit more about your space and your dreams. We'll ask questions about you, your family, and personality to understand the type of tablescape design that best suits your house. 
Whether you're planning to host a party, celebrate a special occasion, or you're just looking for ideas to decor your everyday tablescape, this quiz will guide you through every question. We'll ask things about the type of tableware and glassware you're planning to use, what's the color palette of your home, what's your interior design style. 
If there are some tablescape arrangements you've been eyeing on Instagram or Pinterest, you'll have a space to share those pictures and links with us. We'll help you recreate these beautiful looks and add your style to it while keeping everything under budget. 
All of these questions are here to help our team of online interior design elves know where to shop, what to look for, and how to create a tablescape design that matches your style. It takes less than 15 minutes to complete the quiz, and you can always go back to it if needed. 
Meet Your Online Interior Designer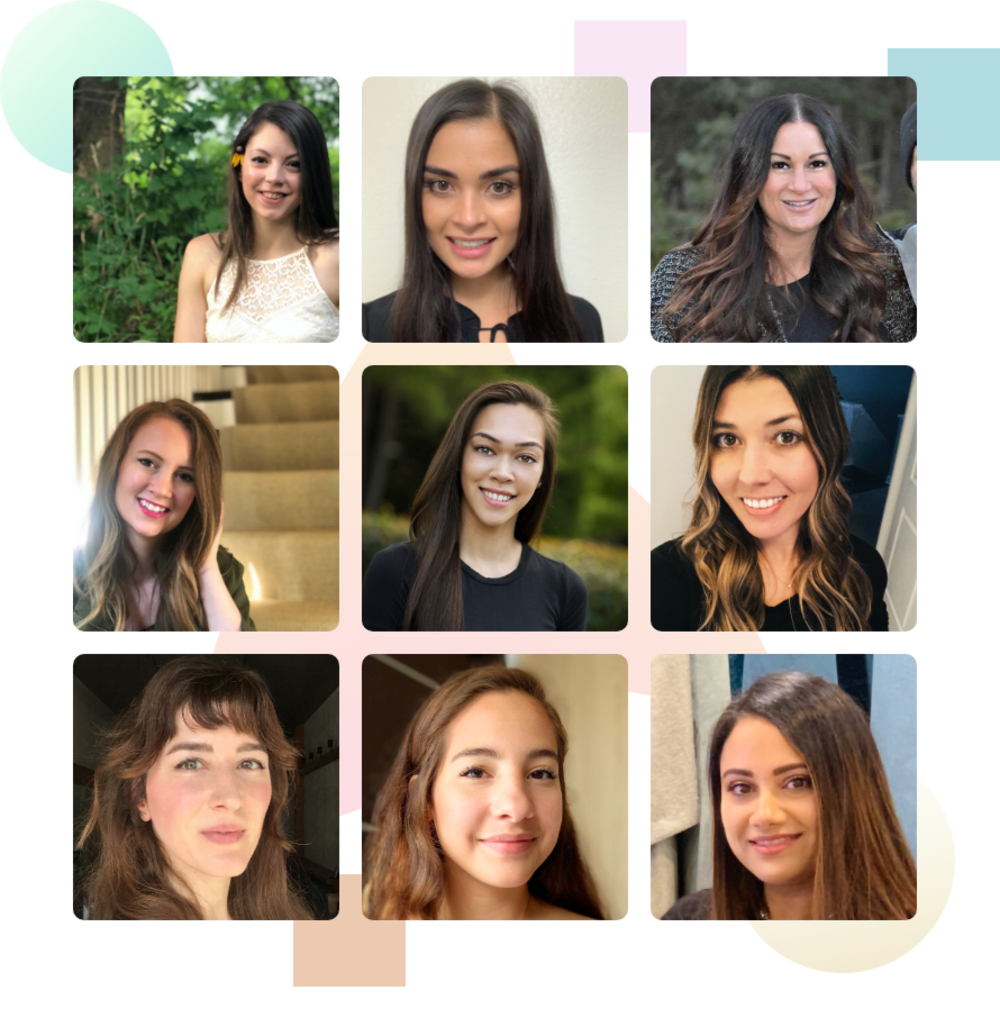 After you complete the quiz, our team will receive your information and pair you with an online interior designer that matches your style and design aesthetic. Think of them as your personal elf ready to check everything off your holiday gift list. Sometimes, your designated interior designer might request additional images and a few measurements to work within your space. 
What's truly unique about Spacejoy is that you can reach our interior designers at any time — no need for appointments or in-person meetings. Chat with your designer and exchange ideas as needed. Feel free to send them a message using our chat feature, you can provide all of the inspiration and feedback to receive the perfect design.
Wait for Spacejoy's Magic
You're making your list and we're checking it twice! Once you submit all of this information, our designers will get to work. All you have to do is sit back and relax, maybe enjoy a cup of hot cocoa while our designers start working on your project. About four days later, you'll receive your tablescape concept. But, this isn't just your average mood board. You will receive a real-life 3D render of your tablescape design with three different points of view. We promise it's almost as good as seeing the actual thing already set up in your house. 
Fall in Love with Your Design
At this stage, the fun collaboration begins. Most of the time, our clients are so happy with their spaces that revisions are unnecessary. However, if you do have some modifications, here's where the 1:1 collaboration with your designer will happen. Switch a few pieces, try different accent objects, or consider adding something else. All of this happens online, and our online room decorator software makes it easy for you to see the changes. 
Go Shopping!
Now, we wouldn't send you the perfect tablescape design without any recommendations. With every Spacejoy package, you receive a customized shopping list that includes every item we used in your design. 
Spacejoy works with hundreds of retailers, from brands favorites you love to up and coming newbies. We've scoured the web to bring you the best options for tablescaping and home decor needs. So you can feel confident that all of the items recommended to you are truly loved by our design team. 
Spacejoy makes it easy to complete your checkout process with one-cart checkout experience. Just add all of the items you love into your cart and we'll take care of the ordering, shipping and tracking for you! You'll receive updates about when your order ships, have access to our customer service and be able to easily request returns or new products. It really is as easy as clicking checkout and kicking back until your new items arrive.
Ready to Get Started?
Are you feeling excited about the holidays? Our exclusive Delight Package was designed to help make your holiday extra special (and stress free!). We want to help you create a festive wonderland that everyone will love. Start your project today and experience for yourself the joy of working with Spacejoy.